NuCedar Shingles
Unique Character & Warm Texture
The beauty of a cedar shingle isnt apparent until its firmly fastened to the wall among hundreds of other shingles. No two shingles look quite the same because they arent.
Because Mother Nature doesnt allow shingles to look alike, neither does NuCedar.
NuCedar Shingles are milled, not molded, in a modern day sawmill and have the same unique character and warm texture as wood. Our brushing patterns produce different color and shading appearance on each shingle, allowing installers to create a quilt-like effect on the exterior of a home. NuCedar Shingles offer an extended level of durability and low maintenance that cedar shingles just cannot match.
---
NuCedar Trim & Corner Options
NuCedar Shingles are as easy to install and specify as they use similar installation techniques as cedar shingles. Use NuCedars Standard Trim & Corners to achieve the same classic look that has been popular in coastal regions for generations.
Or, create a Boston Weave on the corners, contoured shapes above windows and doors, or any other decorative statement that you can imagine as craftsman have always done with cedar shingles.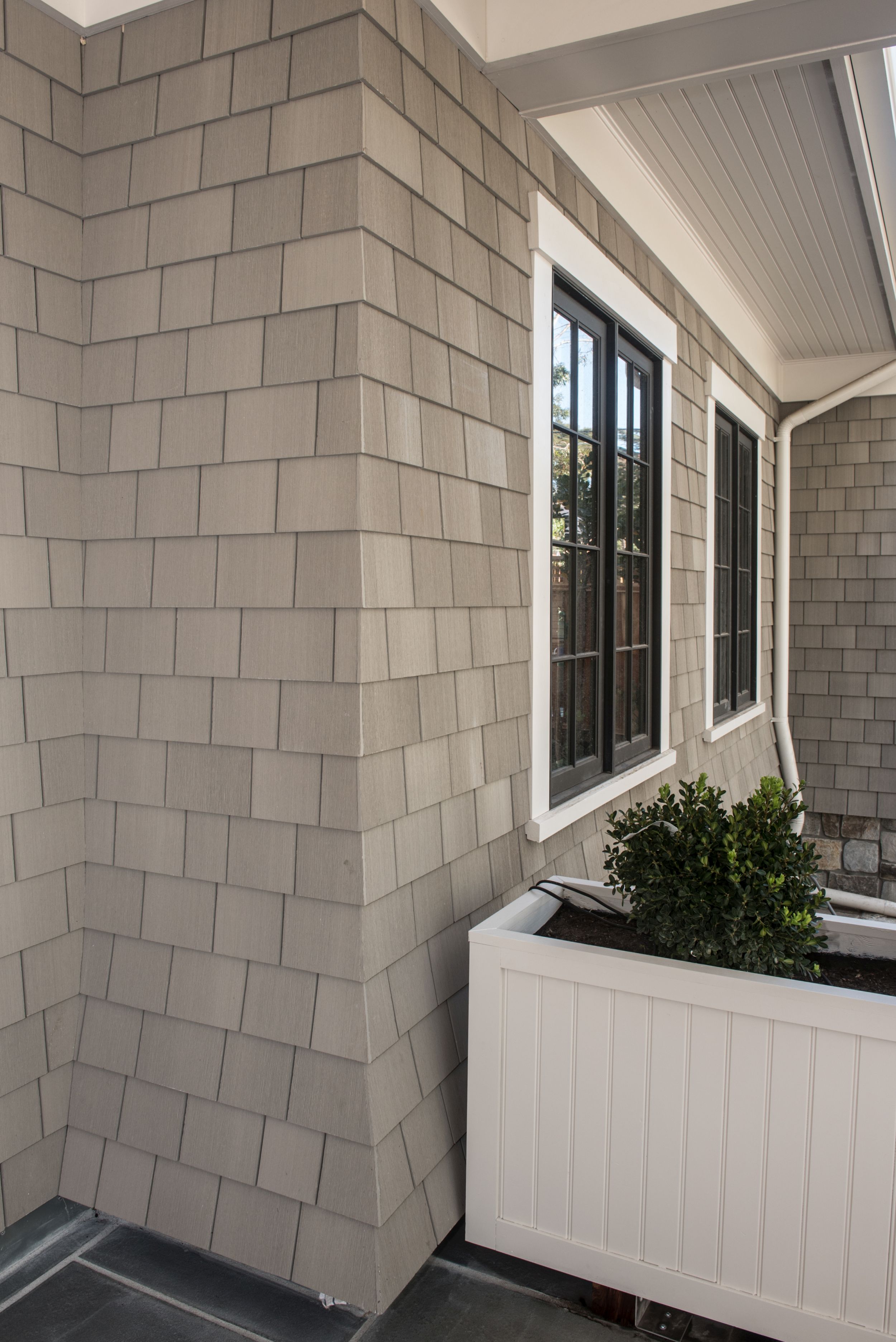 ---
Long-Lasting
Over time, painted cedar shingles are generally affected by moisture and insect problems that require ongoing repair, repainting or frequent replacement.
A time-tested advantage of NuCedar Shingles is that they are impervious to water and insects and therefore last for generations.
And dont forget the cooling properties and energy savings potential associated with our solar-reflective finish. This can be particularly helpful along the beachfront or on mountain ridges where the suns UV rays can be especially damaging when absorbed by standard cladding materials.
---
Comparison
NuCedar Shingles accurately capture the natural beauty and charm of precisely tapered, resquared and rebutted red cedar shingles. No other product on the market offers the look, texture and true architectural character of real wood shingles with exceptionally minimal maintenance and a 25 year finish warranty.
NuCedar Shingles can also be cut in the field and touched up to give different shapes needed for the look you desire.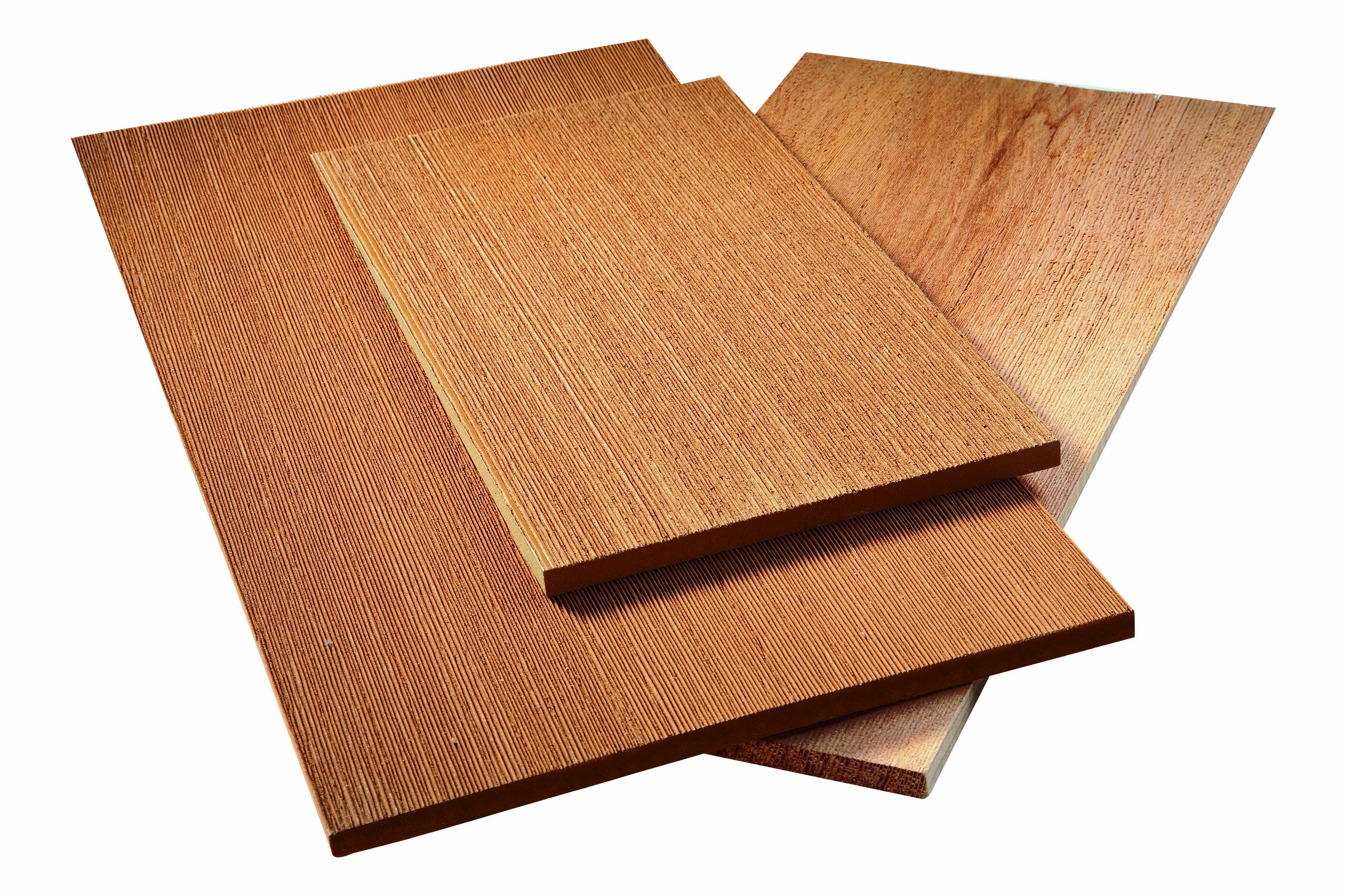 ---
NuCedar Shingles Sizes & Texture
Available in 13" and 18" Lengths.
NuCedar Shingles are available in one texture (Roughsawn) and accommodate 5 and 7 exposures.
Material is sold by the box. Each box is of a square (25sqft). NuCedar provides 4oz touch up daubers, filled with the Siding paint chosen, to cover and milled or cut edges.
---
Color
Lets talk about Color! NuCedar Shingles are available in 13 vibrant Colors. Visit our Timeless Color Page to see what colors will light up your home.
1 TEXTURE
NuCedars Shingles are available in only 1 texture; RoughSawn surface texture.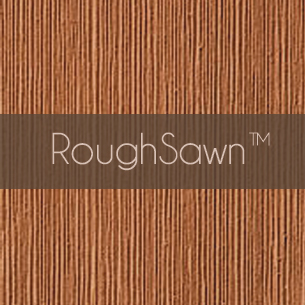 ---
SHINGLE EXPOSURES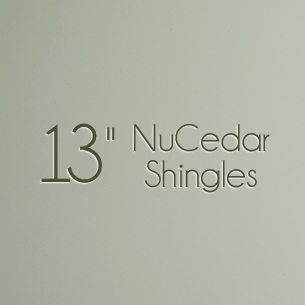 13" Shingle Lengths are for 5" Exposures or Less.
---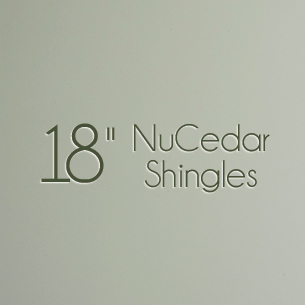 18" Shingle Lengths are for 7" Exposures or Less.
Go Back